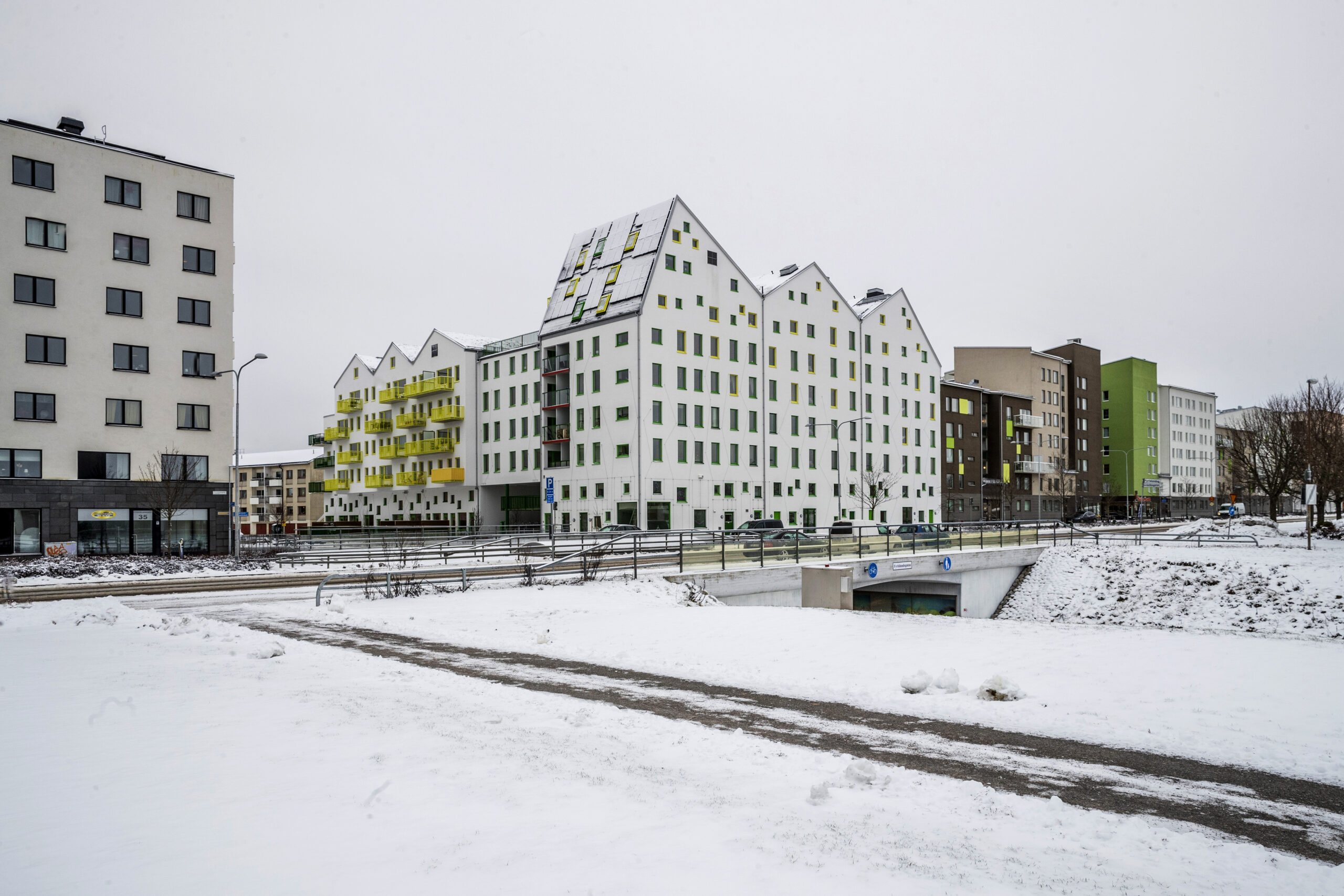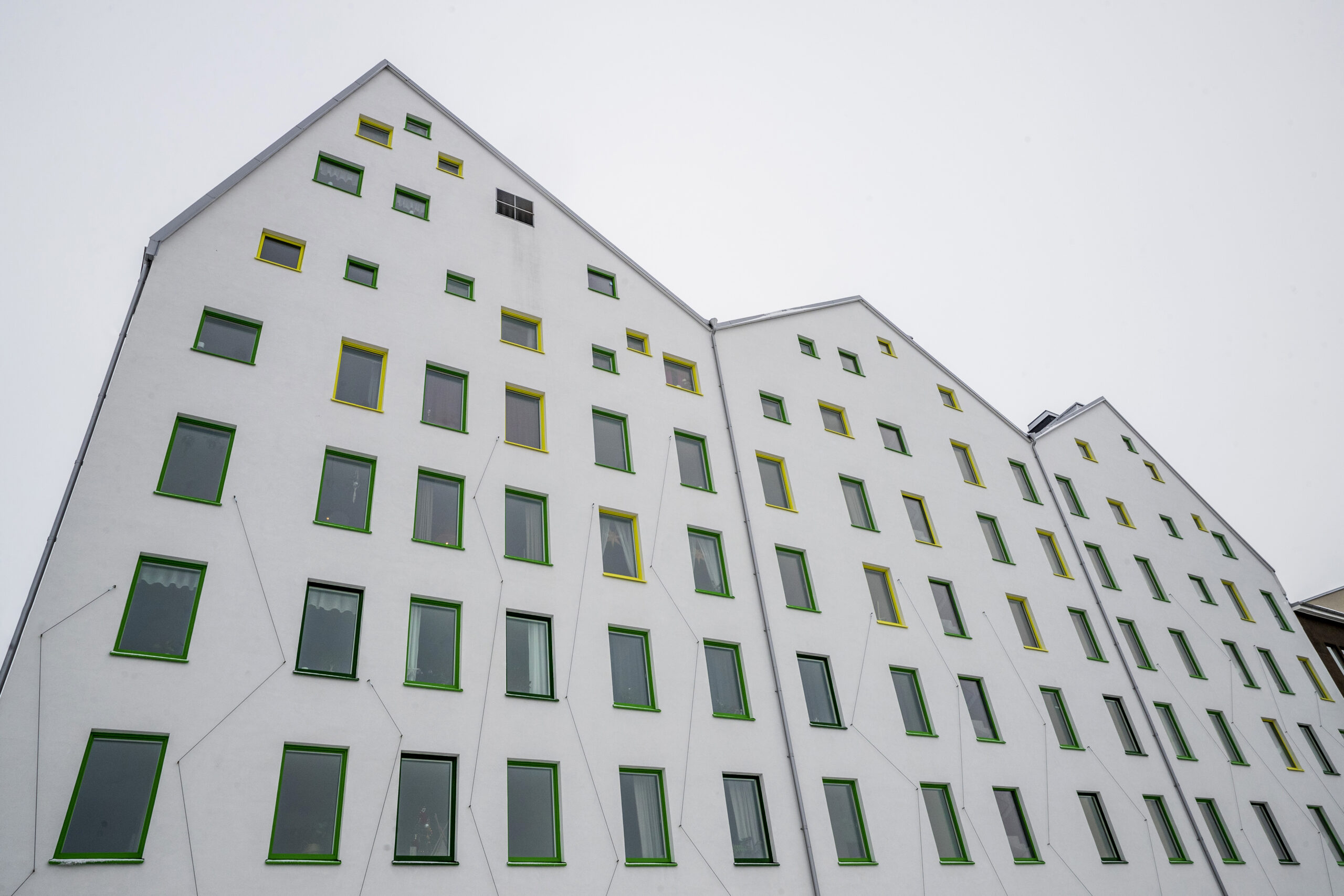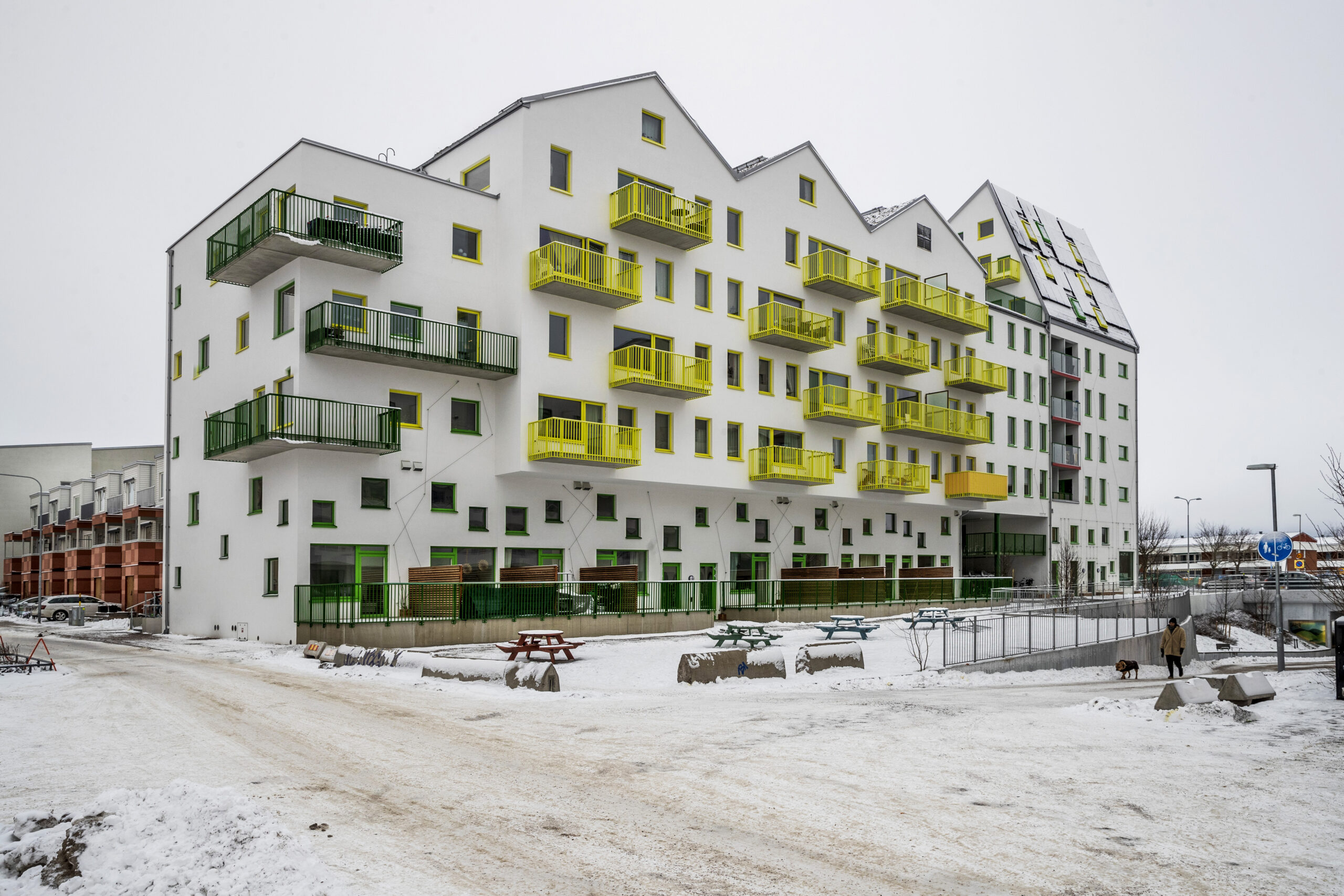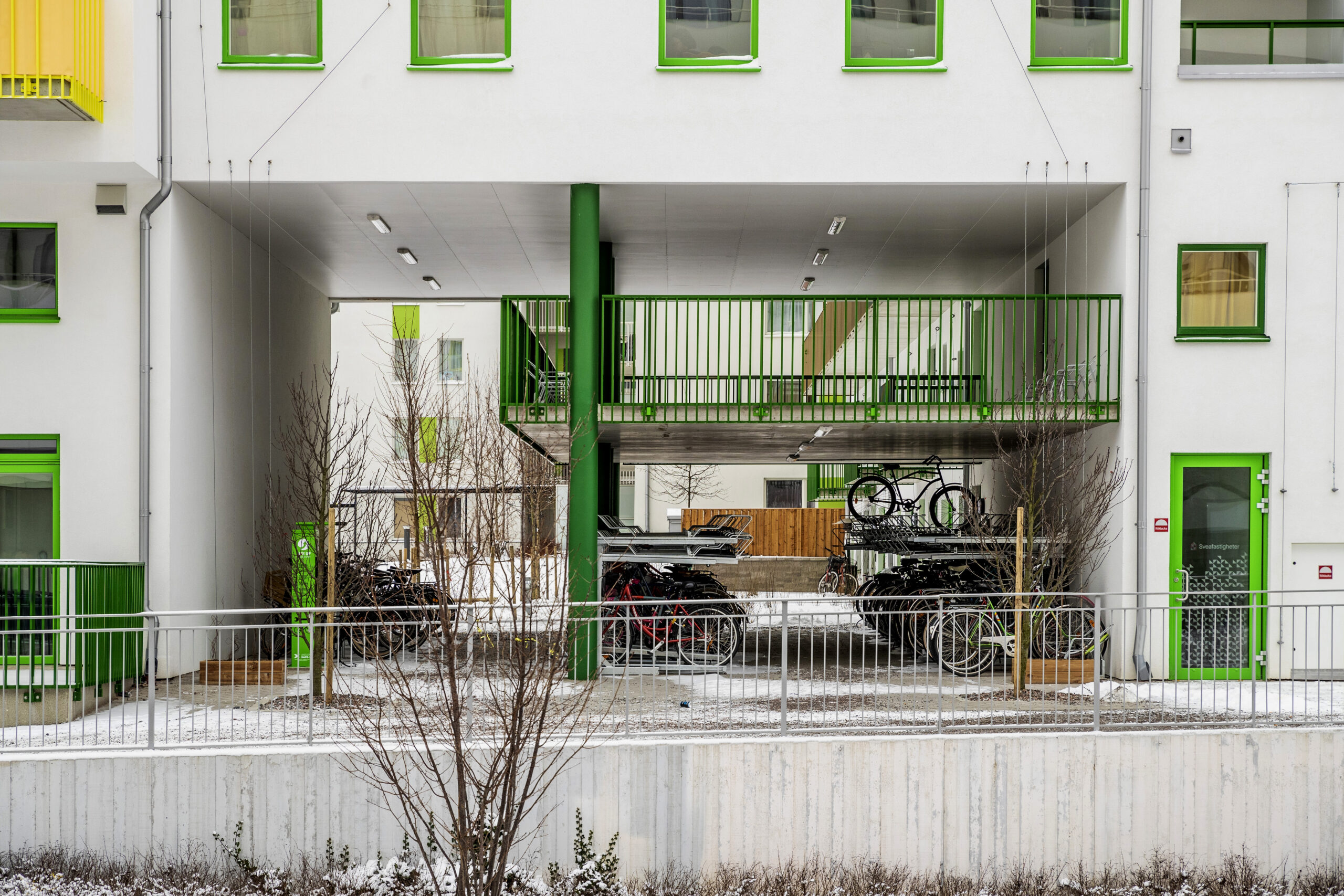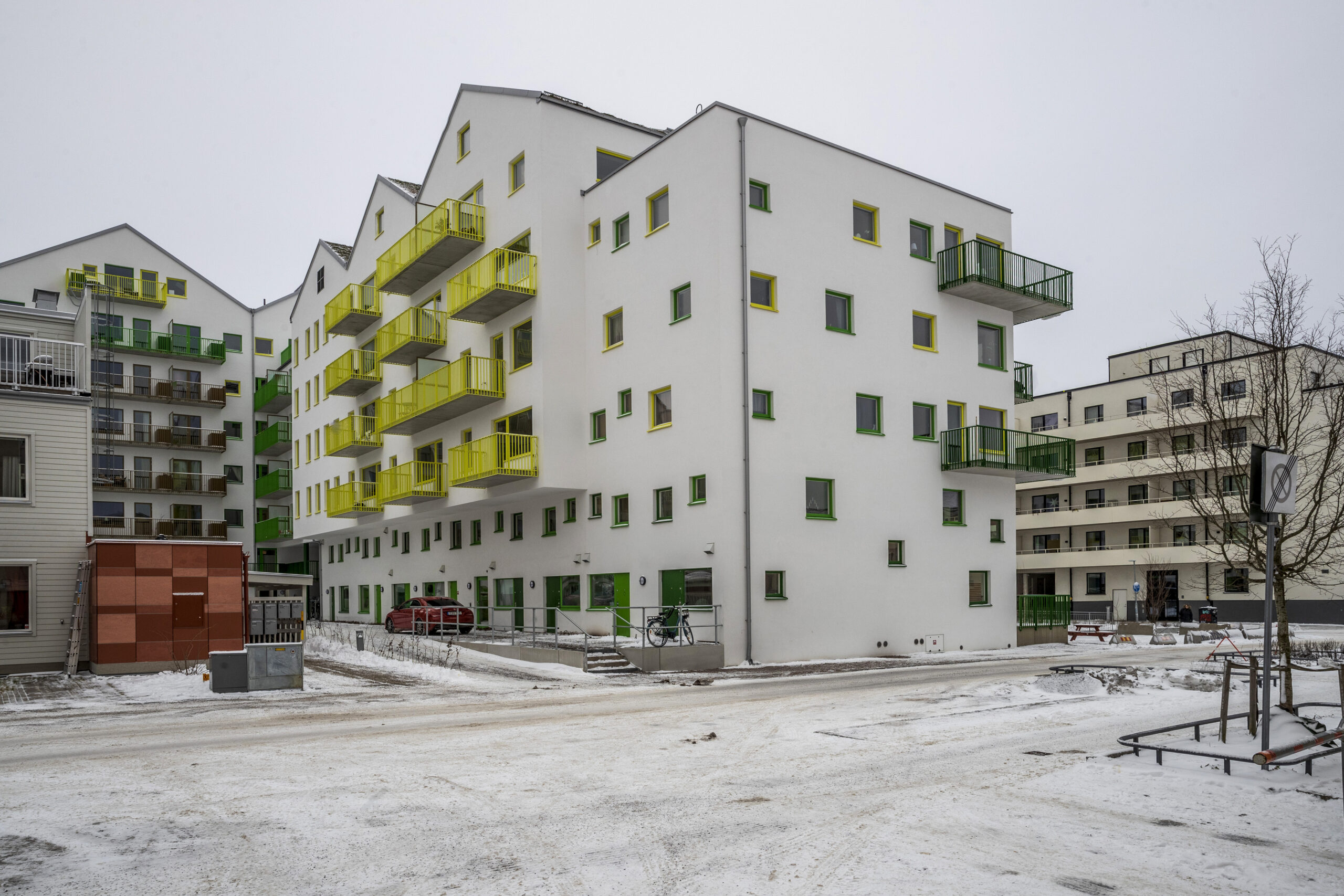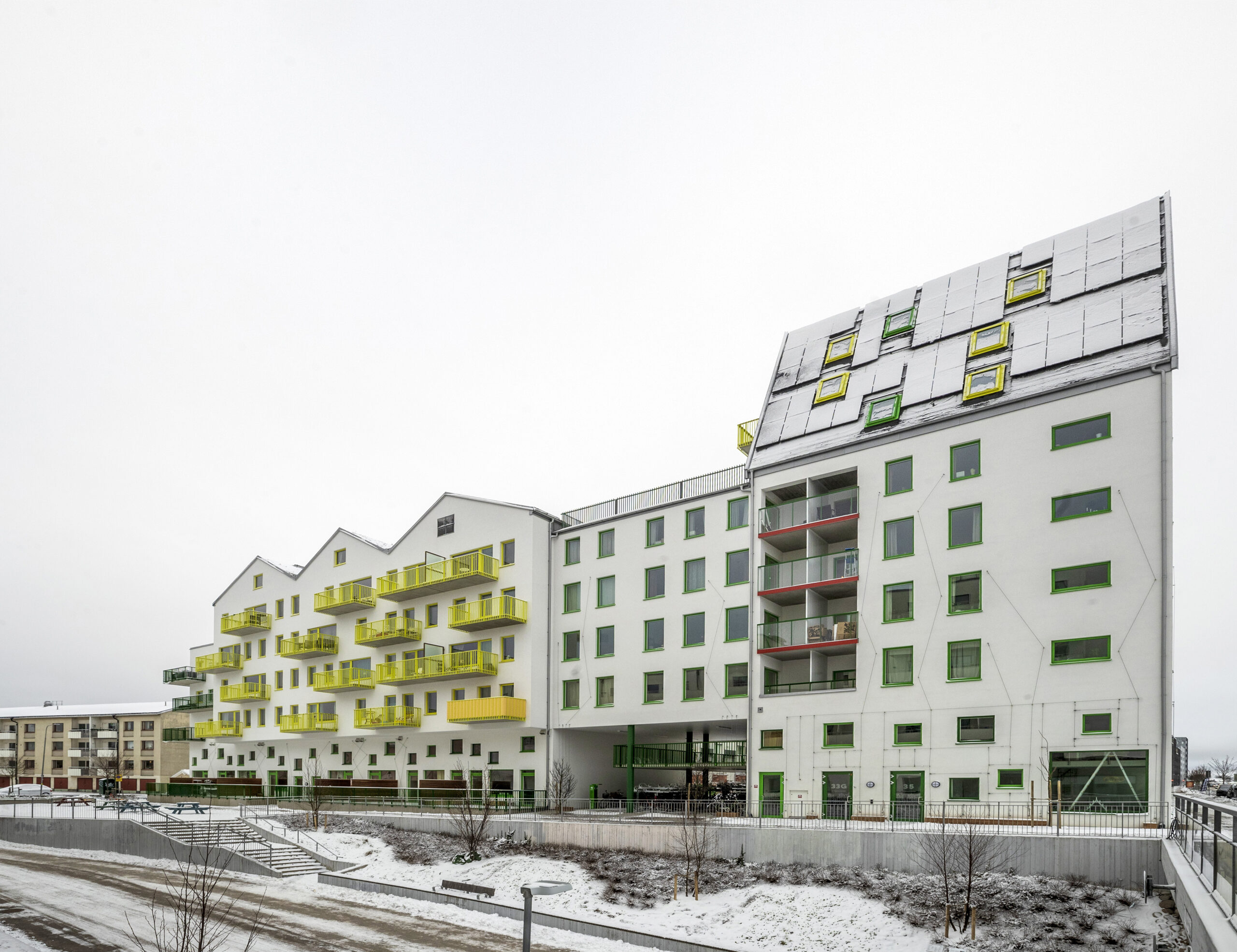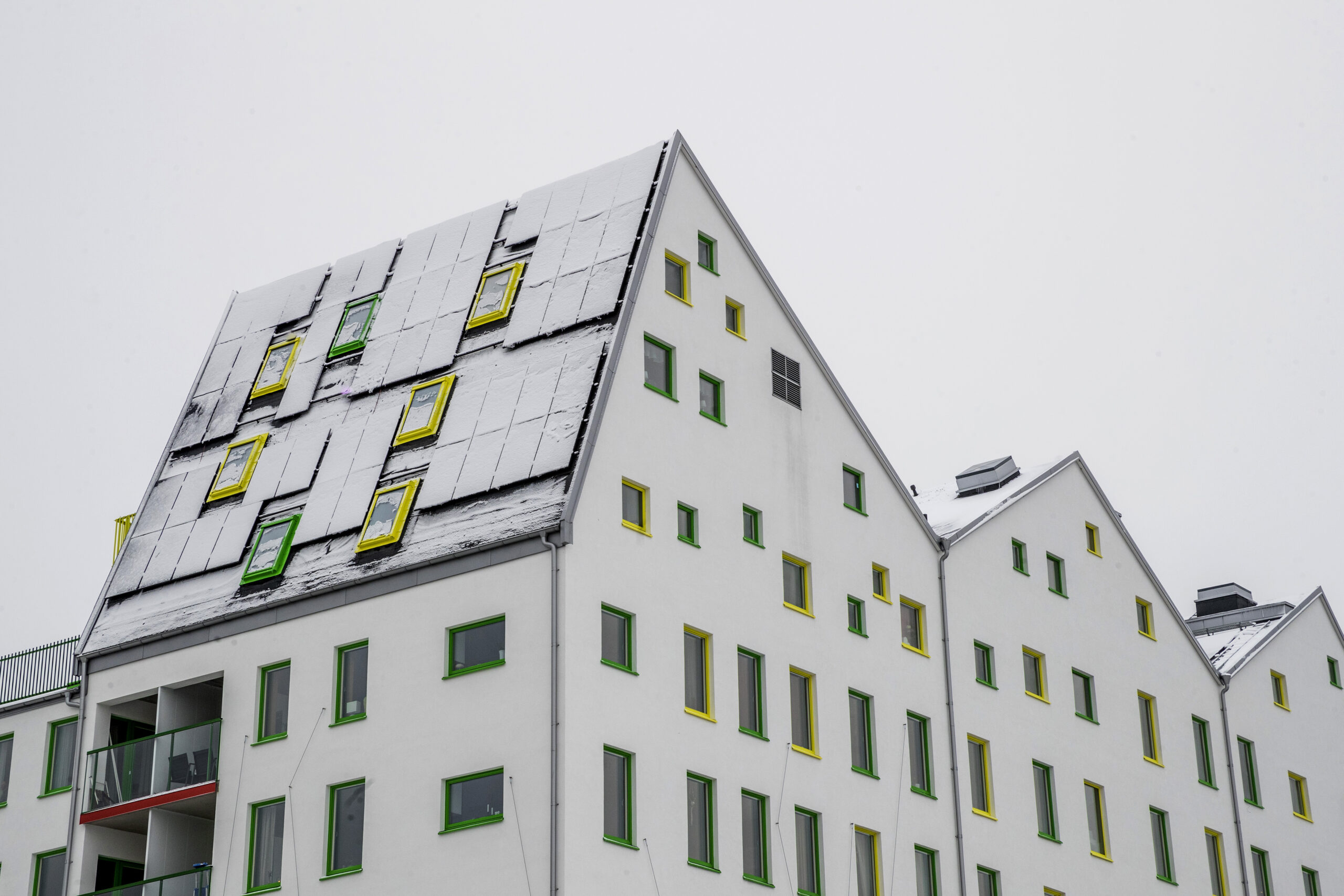 Location: Uppsala, Östra Sala backe
Year: 2019-2020
Typology: Apartment building
Developer: Siegel until building permit submission, followed by Sveafastigheter
Size: ca 7700 m2
Principal architect: Cord Siegel
Senior architect: Nevena Krilic
Junior architects: Martin Stavenow Svensson, Petter Hultqvist
Landscape architect: Ola Nielsen (Siegel)
In the apartments of Cykelhuset you'll find modern mobility - a wide buffet of cycling and public transport solutions and a rich, lush environment that's good for you and the planet. The 99 apartments that make up the Cykelkungen have varied design features and character. On the ground floor you'll find two-storey apartments with a townhouse feel, at the top there are attic apartments with a view. Patios or balconies are available for almost all apartments, but for those who want more space than that, the residents also share both a communal courtyard and an elevated rooftop terrace. The facades are mainly done in white plaster, where plants will climb high.