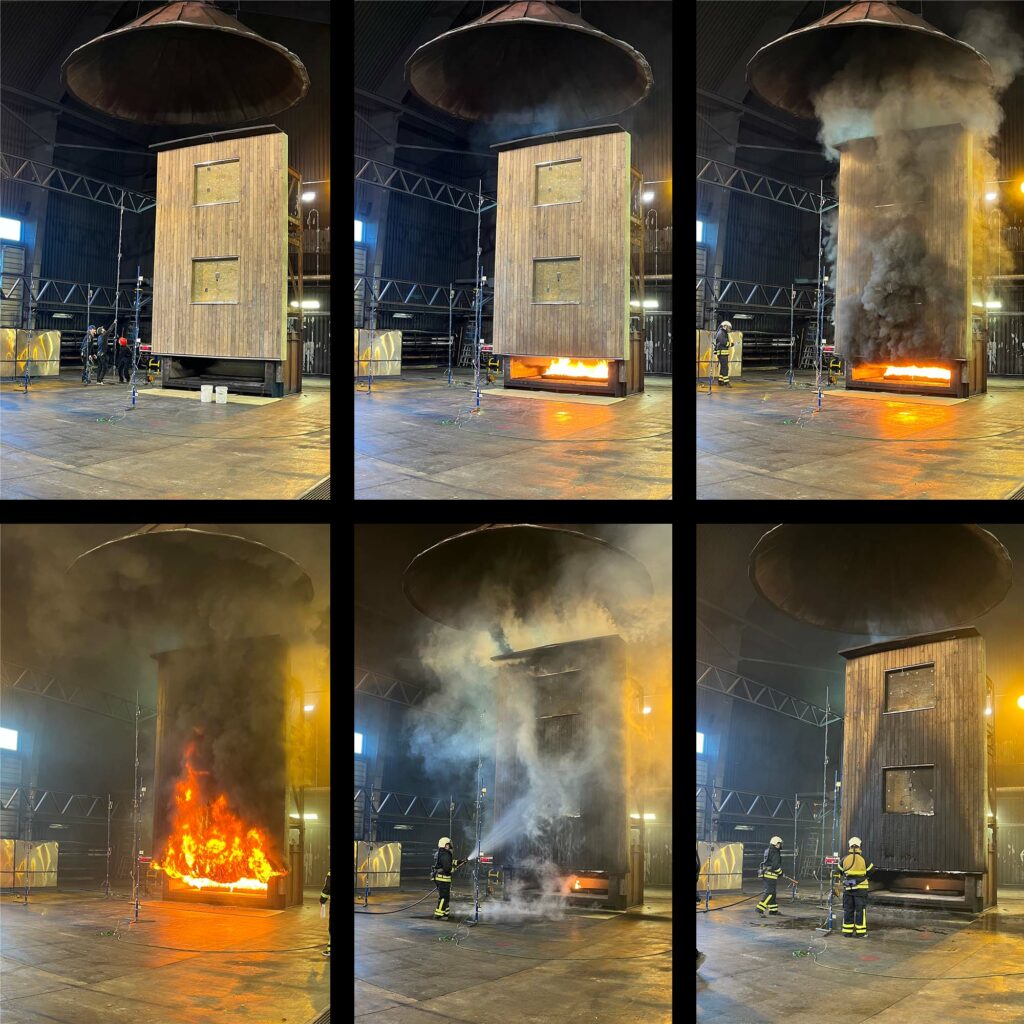 Mariastugan – Residential building clad in local oak
A wooden facade. Nothing more and nothing less. But getting there wasn't easy.
In connection with the decision to build a climate-neutral project, we decided early on to use a wood facade. Sweden has high requirements when it comes to facades for apartment buildings. There is a particular focus on fire safety. Building multi-family houses with wooden facades is a major challenge and so far there are only a few tested facades that meet the requirements.
Since 2018, we have worked a lot with oak in our projects. The oak comes from Sinclairsholm in north-eastern Skåne. We have had a good collaboration and the oak has contributed to the high quality we strive for in our projects.
Unfortunately, taking the same oak and using it on the facades of apartment buildings does not work. The requirements are higher. In order to use the oak, you need to pass an SP Fire test where not only the surface layer but the whole structure has to meet the fire requirements.
To have a chance of passing the test, the oak needs to be fire-impregnated. Not an easy undertaking as the oak is very hard which makes it difficult to get the impregnating agent into the material. In addition, the tannic acid in the oak can react with the agent and result in various discolourations. 
After a few weeks of searching, we got in touch with Bitus AB who took on the job of developing the impregnation for the oak. Together with Sinclairsholm and Bitus we decided to do a SP Fire test at RiSe in Borås.
The test involved building a 4x6m façade section with two window openings and various details. Then a fire was lit under the test wall simulating an apartment fire with flames shooting out from a window under the test wall. The fire lasts for about 15 minutes. During this time the facade has to resist the fire, which is measured with different heat sensors. In addition, no large parts can fall down and the fire must not affect the supporting structure behind the oak panel and the ventilation.
We passed the test! And now it's full speed ahead to install the oak panels on the building!
Links: